Already since the early years of this millennium, I have put myself on the trail of the history of La Dolce Vita and I have traced it back, all the way to the Etruscans. Moreover, I compare how much of their ancient culture, in other words, "the Etruscan spirit", has survived, and still shapes everyday life now in central Italy and elsewhere. Ultimately this will resolve into a new book on which I am working already for quite some time now. It's an incredible journey that gave and still gives me the opportunity to meet many extraordinary people as well as to discover stunning spots and (new) historical facts, not to mention good food, great wines and special treats like truffle hunting or fishing on lake Trasimeno. It will still take some time before my book will see the light and therefore I'm glad that now, I was handed this great opportunity to show you already parts of my work that I created during my quest. And this in an extremely beautiful and historically appropriate spot; in total forty-four images were on display at la Fortezza del Girifalco, a commanding fortress featuring an incredible eagles' eye view overlooking the ancient Etruscan city of Cortona, the famous Val di Chiana and even Lake Trasimeno. The festive Inauguration of my exhibition "The Etruscan Spirit", took place on April 12, 2019 at 6:00 PM.
The exhibition lasted until June 15, 2019 and I hope you were among the thousands of visitors and enjoyed it.
Click to see the video of the exhibition!
Stay tuned as the exhibition will move to another, exciting place.
Learn how to create captivating photo-stories in Italy yourself.
Join me for one of my Photo Workshops Visual Storytelling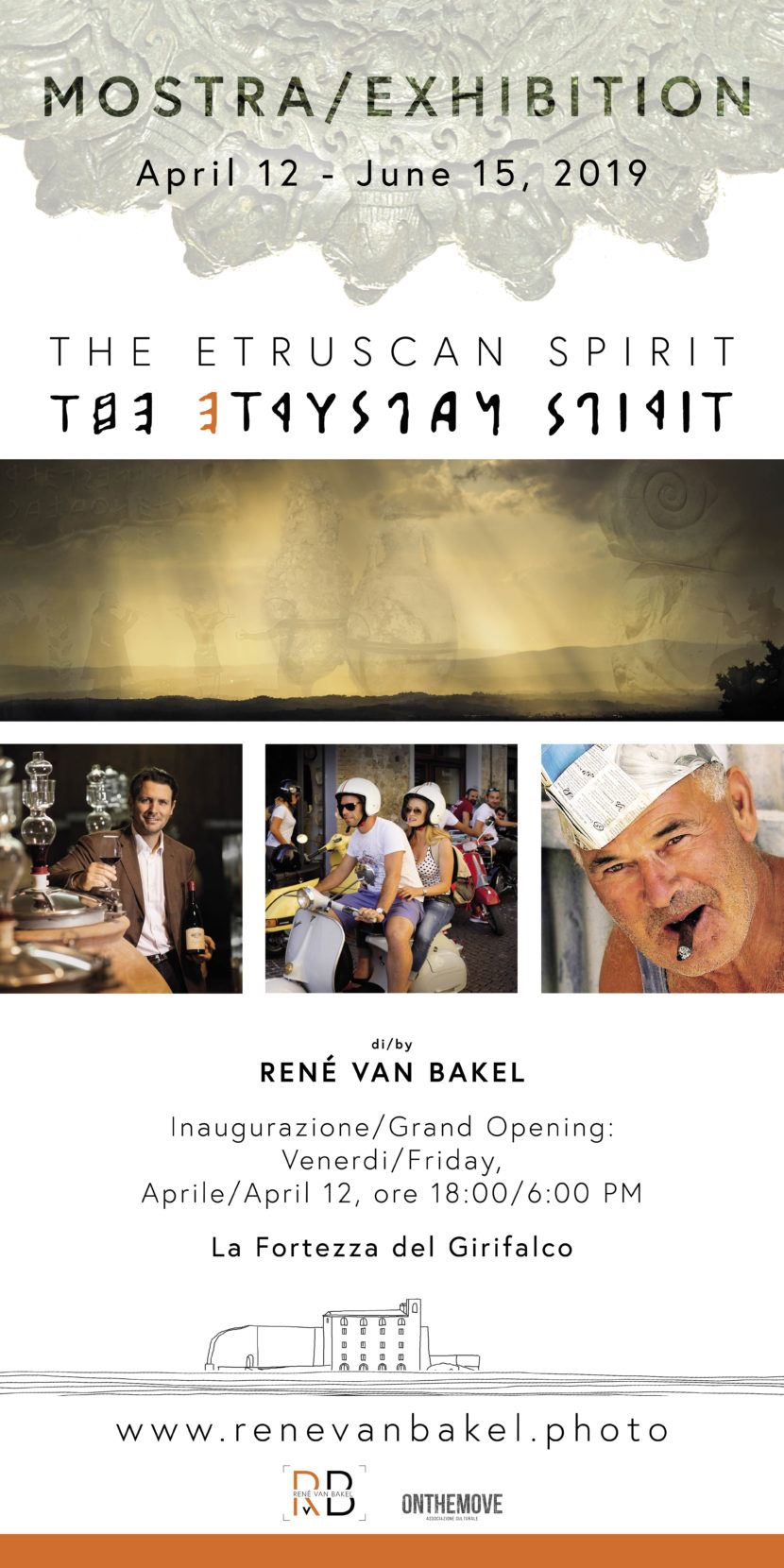 Personal tips & recommendations:
Overnight stay:
– Villa Agriturismo Casafredda
– B&B Dolce Maria
– Relais & Chateau Il Borro Toscana
Restaurant:
– Al Pozzo Antico
– Il Borro
Taxi/Driver/Transfer services:
Mura Carmine, +39 338 366 1968