Does this sound familiar? You are passionately taking photos and proudly share these with your friends and family or on your social media channels, but although nice to look at, somehow they don't seem to get much attention. In this case, most people will be looking at what "the others" are doing to try and copy their success. A very natural reaction but, is this strategy going to be helpful to get that great response or to reach that big audience you are hoping for? The answer will probably be no, because copying what the crowd is doing will make make it hard to stand out from it. Don't worry, you're not alone, and yes, you can bypass spending days, weeks, or even months of looking at successful examples out on the net. Join René and in just one week you will get access to knowledge he gathered painstakingly in more than 20 years. And why not have some fun at the same time as you will be able to practice your new found skills extensively in the inspiring surroundings of central Italy. René will be there with you, gladly showing you how. The main subject for this workshop, ITALIAN CUISINE, provides for plenty of stories to tell.

THIS IS WHAT ULRIKE LEINEMANN SAID
"When I started looking for a photography course for my vacation, The workshop Visual Storytelling by René van Bakel struck me. Tuscany lured me and so I booked quite blue-eyed. What then followed was an exhilarating surprise: a kaleidoscope for all senses, not only from a photographic point of view but also gourmet wise. Rene has put together a program that couldn't be more varied and stimulating: wether it is looking artists and artisans over their shoulder, well versed cooks in their cooking pots, accompanying fishermen on the Trasimeno lake at dawn, watching a truffle dog at work up close, or exploring a vineyard in a most famous wine region in all aspects – all this accompanied by excellent Italian cuisine in the sunny Tuscan countryside – it was simply intoxicating and this inebriating feeling lastet for many month afterwards. René ably picks up each individual on his or her own level and he doesn't just explain the technical handling of a camera, but he sharpens your view for truly meaningful motives – like this photography really makes a lot more fun!"Would you like to experience this too?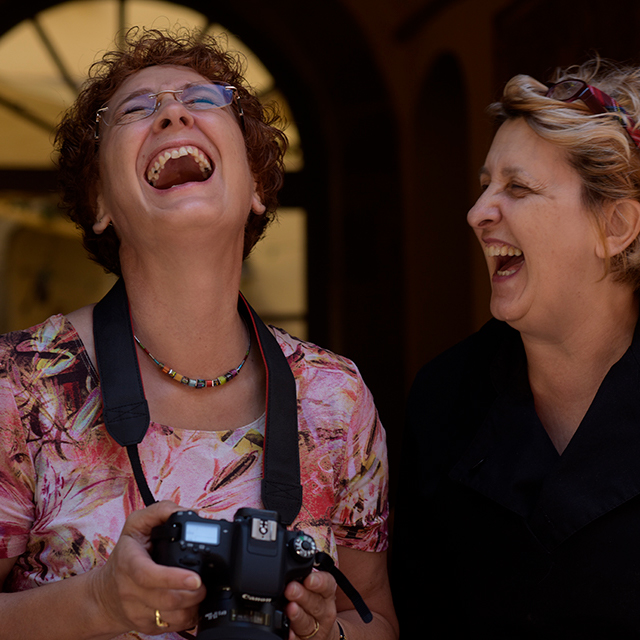 This workshop gives you the possibility to share your love for photography with like minded people. Our workshop location Villa Casafredda, is situated amidst the rolling hills of Tuscany, close (3 km) to Arezzo not far from the Umbrian border. Both Tuscany and Umbria are renowned for their beautiful country side and their fill of historic places, art and culture. the virtual center of this Illustrious territory is Lake Trasimeno. Though officially situated entirely in Umbria, the lake is frequented by both Tuscans and Umbrians. Cities like Assisi, Perugia and Orvieto (Umbria) as well as Cortona, Siena, and Montepulciano (Tuscany) are all within reach. Inspiring surroundings for a special tour under the passionate guidance of René van Bakel.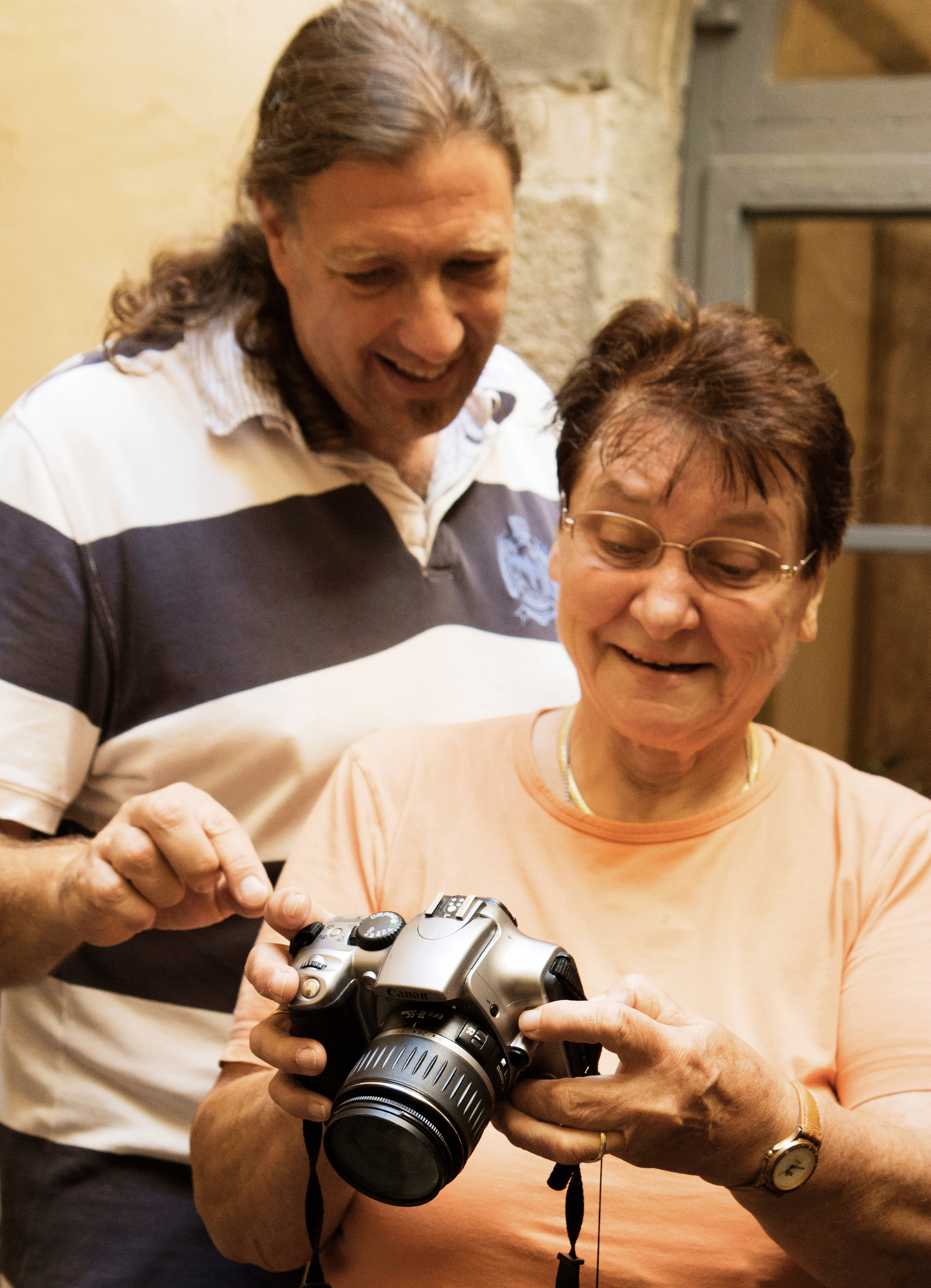 In this course you will get a brief rehearsal/explanation of the basics of an image composition, how to achieve a correct exposure (shutter speed, aperture and ISO adjustment), exposure angle (focal length, wide-angle, telephoto, zoom), focus and sharpness. After this basic introduction, we take a short coffee break and then we come to the actual theme of this workshop, the Visual Storytelling. Here, René will explain to you the components of a complete visual narrative, show how to differentiate between the different types of storytelling, and how and with what kind of "tools" you can make a story even stronger. You will learn how to tell a story with your camera.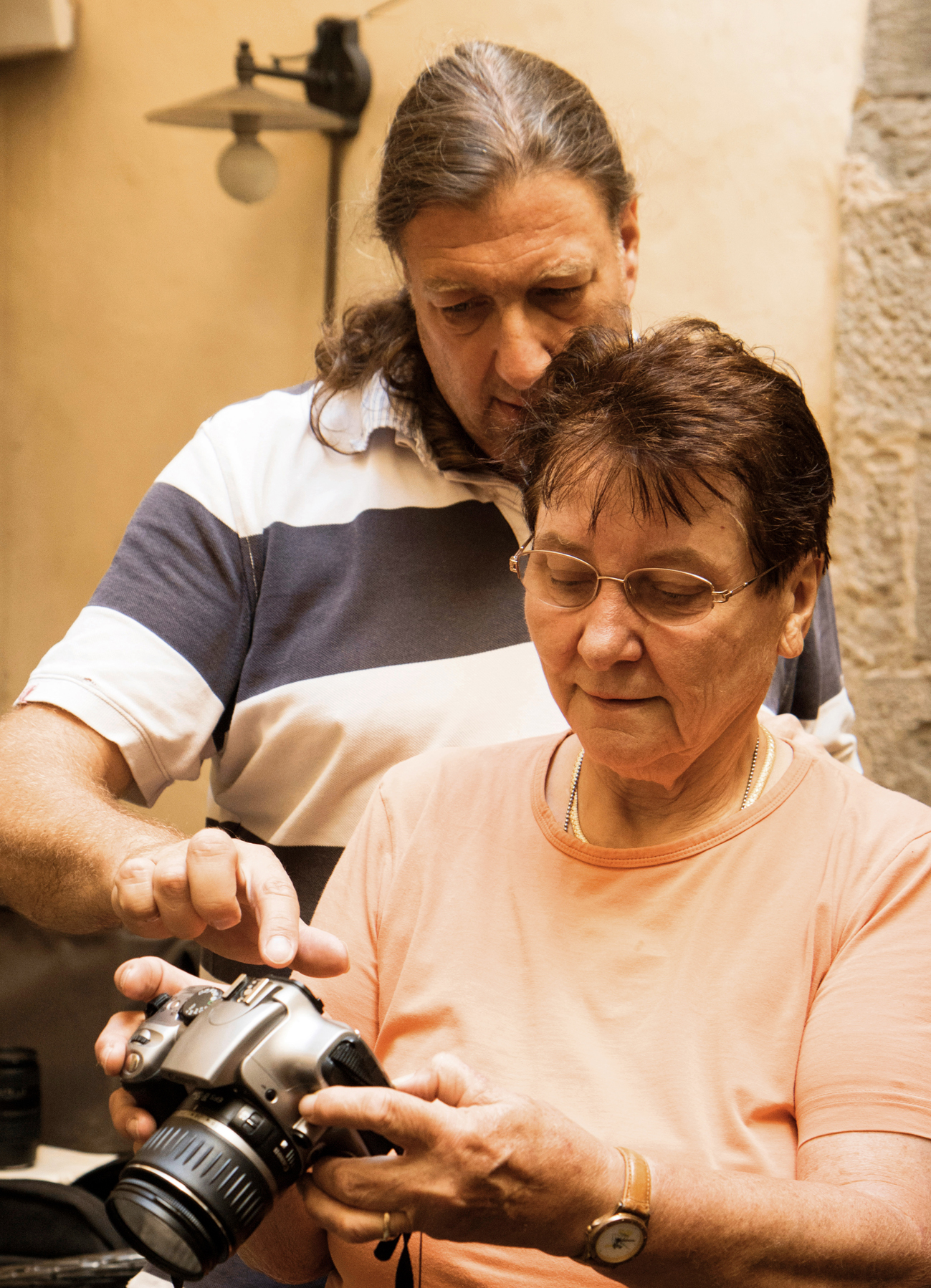 We will first try to "write" little stories with our camera before arriving at our theme of the week "Italian Cuisine", comprising culinary art, indulgence and the pleasures of life. We will discover the origin of the ingredients and witness their preparation. The local scenery and architecture will also be included and then, finally, we have to taste it too.
René van Bakel originates from the Netherlands. He is a multiple award-winning photographer, journalist, book author as well as the founder of the globally operating photo agency ASAblanca, which is based in Vienna (Austria).
In 1994 René published a book about the aid campaign for more than a million refugees of war in Ruanda/Goma. In 1995 he received the Photo Arm international press award for war correspondents for his photo report on Srebrenica/Bosnia, which was also published in a book.
Since more than 20 years, René's work has been printed by major global media (e.g. National Geographic USA, the New York Times, the LA Times, VOGUE DE, GEO, Le Figaro, Stern, Bloomberg NYC, Preview Dubai, Doctors without borders, US Air Force, Der Standard/Rondo, Servus Magazin, Universum Magazin).
He has adopted Vienna as his new home and created concepts and photographed combined cook/culture/travel books about the Austrian Wine- and Forest Quarter. In 2015 René published the exclusively authorized anniversary volume "450 YEARS SPANISH RIDING SCHOOL" which he himself initiated and for which he wrote the concept. He documented the life of the Lipizzaner horses in every aspect. For this book he was highly awarded: ONE EYELAND
INTERNATIONAL PHOTOGRAPHY Awards 2015 and PX3 PRIX DE LA PHOTOGRAPHIE PARIS Awards 2016 René currently works on several new book projects.
On top of this René also portrayed and interviewed many prominent people, even in Tuscany where he created home-stories with the great Italian Tenor Andrea Bocelli, Marchese Antinori and his daughters, Bestseller author Frances Mayes as well as sculptor and painter Fernando Botero, whom he exclusively portrayed amidst the exhibition in honour of his 80th birthday in Pietrasanta (published in Vogue). Since many years René teaches photo workshops in Italy and elsewhere
RENÉ VAN BAKEL
In my long career as a photographer and journalist I have seen and experienced many of the dark sides of life, first hand! This is probably, exactly why, I feel an insanely great pleasure when capturing the beautiful sides of it now and enjoy that with all my senses: real life stories of real people, either in the streets, at home or at work, and of course I don not shut my eyes for a stunning landscape or a piece of local architecture, especially if encountered in the magical golden light of sunset or sunrise. Photographing an honest meal, cooked full of devotion with simple but honest and fresh ingredients. That gives me satisfaction. Especially when served as a piece of art, only to disappear forever in the hungry mouths of the dinner guests just a few moments later.
Catching the emotions, the warmth, the expressive gestures of the of people makes me realize how privileged I am to be able to experience these moments and convert them into a Visual Story and to share this narrative by publishing it (always with consent of the depicted) in a magazine, on social media or even in a book.
I love to share my experience(s) and show you how to create such a spellbinding photo-story yourself!
Join me, and I will show you how!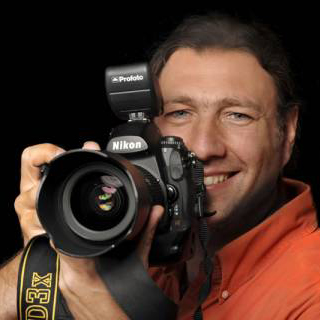 Welcome drinks and dinner at Villa Casafredda.

MIDDLE AGES
After a preliminary discussion, a theoretical discussion and a light lunch, we embark on our first photo adventure: In Bevagna we will visit some stations of the Mercato delle Gaite
Later in the afternoon we will submerge into a medieval festival, the "Palio of San Rufino". We will photograph the historical costume procession as well as the traditional crossbow shooting. After this we will conclude the day in style, with medieval cuisine, in the restaurant "Il Medioevo".
ETRUSCAN DISHES
Today's destination is Cortona on the border between Tuscany and Umbria. After a culinary shooting and lunch in restaurant "Il Pozzo Antico" we will take a stroll passing squares and hidden angles of the Etruscan town. We will also visit some of the exhibitions of the international photo festival "Cortona on the Move".


BRUNELLO DI MONTALCINO AND CYPRESS
We visit the wine-growing region of Montalcino and learn how the world famous "Brunello di Montalcino" is grown and vinified at the San Polino winery of Luigi Fabbro and Katia Nussbaum. They will show us their wine cellar as well as their scientifically managed biological vineyard.
Subsequently we will enjoy lunch on the terrace (and of course a glass of their beautiful Brunello wine). In the late afternoon, we will then go out, to create some stunning images of the vineyards and the Sangiovese grapes that, together with the fruitful soil form the heart of the San Polino Brunello wine. When the evening comes we will drive through the famous Val d'Orcia countryside and stop to shoot the iconic cypress island between Montalcino and San Quirico before we carry on to "ideal city", Pienza, which is a UNESCO World Heritage site. Here we will enjoy the sunset/twilight hour and good Tuscan meal in the "Osteria Sette di Vino".